Digital Tire Inflator with 6' Hose and Straight Lock On Chuck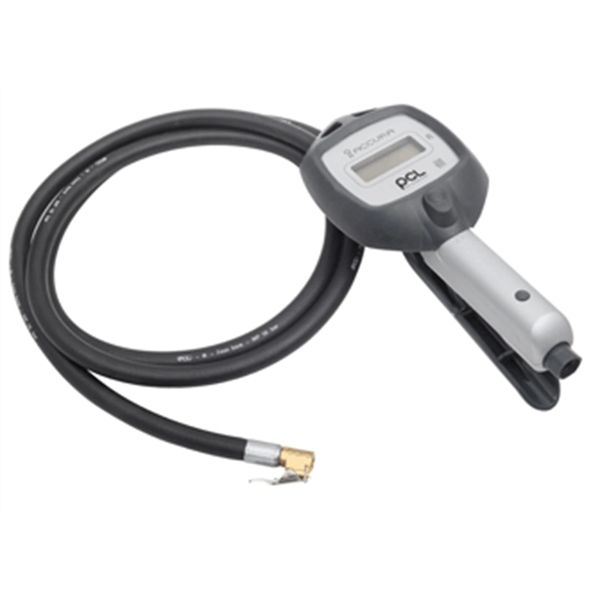 Digital Tire Inflator with 6' Hose and Straight Lock On Chuck
Digital Tire Inflator with 6' Hose and Straight Lock On Chuck
Features and Benefits:
Digital tire inflator 0-174 PSI, in 0.2 PSI units ideal for low and high pressure tires
6' hose with straight lock on chuck
100% inspected, comes with individual calibration certificate
Inflate and deflate tire without removing the chuck from the tire valve
Ideal for both low and high pressure applications
PCL's digital tire inflator has a lightweight body and an easy to read LCD screen. It allow you to inflate and deflate while staying engaged on the tire valve stem. In side by side comparisons it is over 30% faster than anything on the market today. Calibrated 0-174 PSI in 0.2 PSI units it is ideal for both low pressure as well as high pressure applications.