Hempworx 500 mg Full Spectrum Hemp Oil (Peppermint or Natural Flavor) 1oz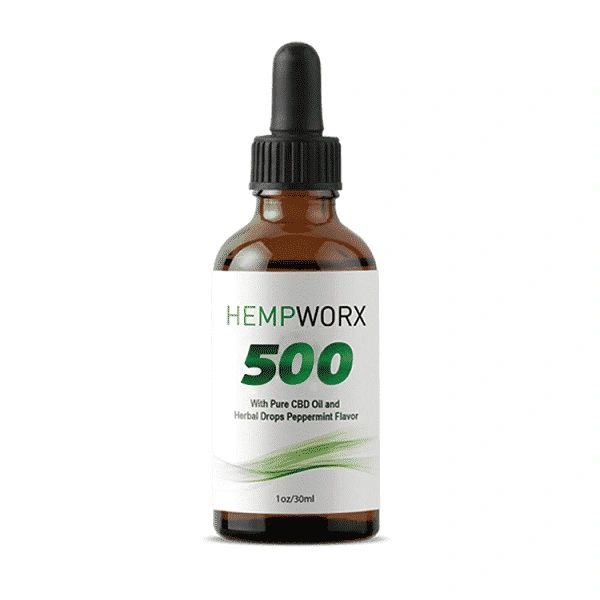 Hempworx 500 mg Full Spectrum Hemp Oil (Peppermint or Natural Flavor) 1oz
Cannabidiol (CBD) is just 1 of over 85 cannabinoids found in the cannabis plant. CBD is becoming increasingly popular for having medicinal benefits-due to clinical reports showing little to no side effects and a lack of psychoactivity. HempWorx products are made from industrial hemp plants grown on Kentucky farms. Hempworx oils are CO2 extracted resulting in a solvent free, pure extract. Hempworx oils come from organic, non-GMO certified hemp and are third party tested and the lab results are available for your review for total transparency.
*** only available for local delivery (Lake Charles, La & 15 miles radius)
**
These statements have not been evaluated by the FDA. These products are not intended to diagnose, treat, cure or prevent any disease. Empire Service, Inc. assumes no responsibility for improper use of and self diagnosis and/or treatment using these products. You must be at least 18 years or older to purchase CBD products. Before taking our products, it's wise to check with your medical provider. It is especially important for people who are: pregnant, chronically ill, elderly, under 18, or taking prescription or over the counter medication.None of the information on our website is intended to be an enticement for purchase and may not be construed as medical advice or instruction. The use of our products for any reason other than to increase general heath & wellness is neither implied nor advocated by Empire Service, Inc.